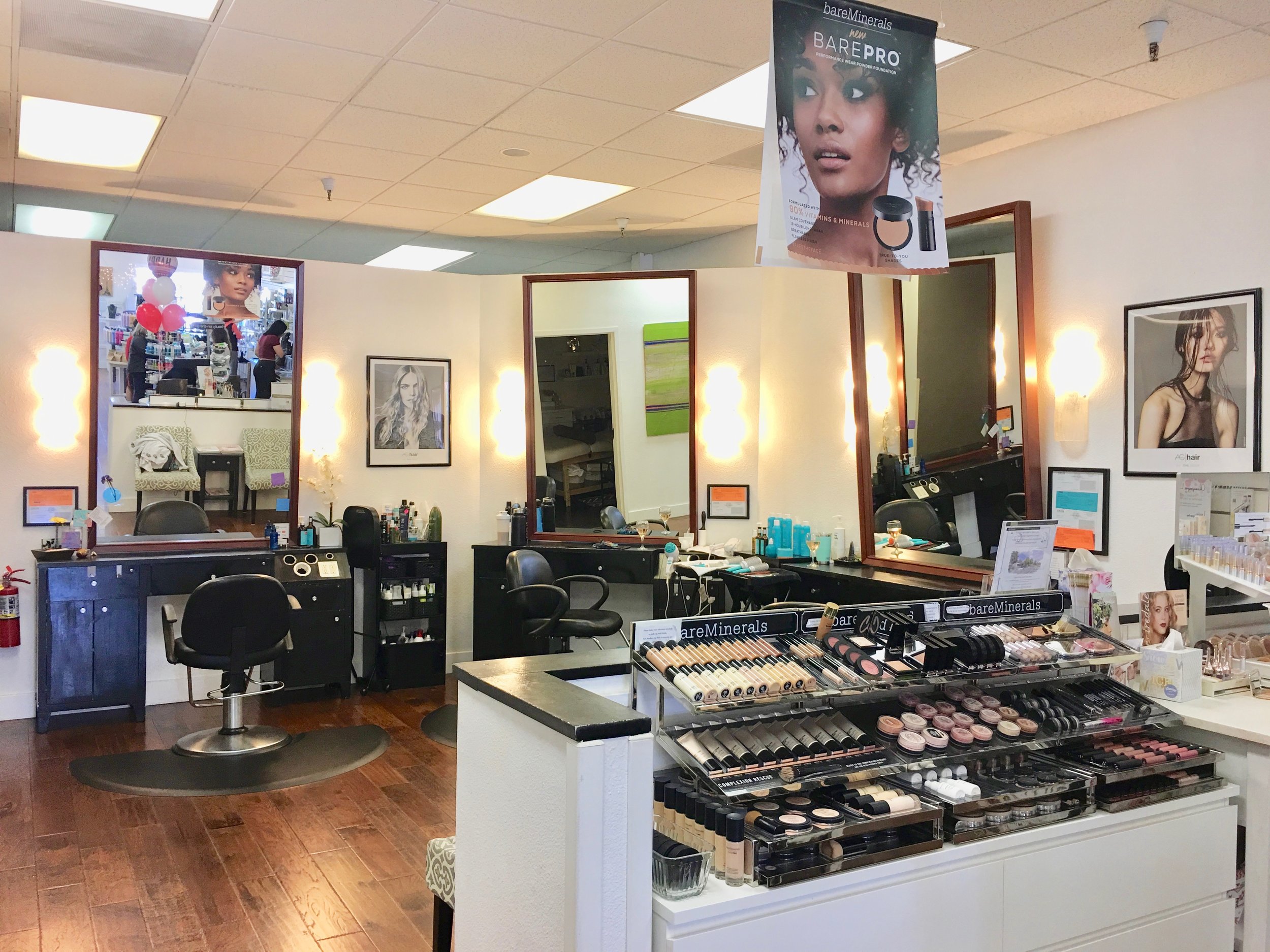 Crane also expanded the salon to include professional esthetic treatments and services, using Dermalogica skincare.
Amidst the transition, Sassafras was also able to bring in a number of new cosmetic and hair care lines such as Bare Minerals, Moroccan Oil, Paul Mitchell's Awapuhi Wild Ginger, and Aquage.
Katrina Leigh, Hairstylist
flawless and professional products & services.
Formally known as PureBeauty of PureBeauty Inc., Sassafras Beauty reopened its doors in August of 2012, under a new, local owner, Danielle Crane.
Once locally and independently owned, Sassafras Beauty began to reinvent itself from the inside out. Crane reestablished the business' purpose, focusing on customer and client needs, while also promoting the development of a knowledgeable and intimate staff.
"Great service, always have the cutest and newest items for hair, nails, and beauty!" - Denali
Crane is constantly developing an improved relationship between Sassafras Beauty and the Davis community. As a result, Sassafras Beauty has increased its efforts to participate in community events and charitable projects.
Crane actively networks with other independent business owners and encourages local artists and designers to collaborate with Sassafras Beauty by hosting public events and trunk shows. Sassafras Beauty is open to hosting private events for community members, such as birthday parties, mother-daughter activities, bridal parties etc.
Sassafras Beauty has continued to evolve and is always open to customer and client suggestions.
"Katrina is amazing! I just moved to Davis, and was nervous about finding a new stylist for my very curly, very thick hair. Also, my color was in need of a major overhaul. Her attention to detail was incredible, and I came away with a great cut and perfect color. I would recommend Katrina to anyone -- she knows exactly what she's doing, and she takes the time to get great results." - Angela